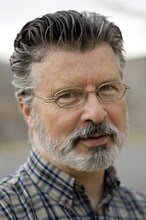 Kraig Varner is a successful sculptor who distinguishes himself from others by his ability to master a range of sculpting genres from figurative, to contemporary, to portrait work. This ability has made his work recognized and sought after in different spheres of influence.
An ability to create moving, emotion filled portraits, of current and historical figures, has made his work important as a historian, capturing the triumph of the human spirit in each of the subjects he sculpts.
His contemporary work is rich with symbolism and meaning. It conveys poignant aspects of the human experience and emotion. Kraig has a passion for the human form. He believes his work helps us see and feel the world around us and our place and interface in this world.
You only need to work with Kraig for a moment and you see that his vision and dreams are bigger somehow than can be held in one medium, or controlled within limited boundaries.
Kraig is a man with deep and lasting commitments to the principles that have guided and shaped his life. His beliefs about himself and his place and purpose show in his character. His passion for expressing himself through his art has always had a core place in this inward motivation. His passion for life, his ability to have fun, and his willingness to share all the gifts that he has, are a blessing to those who know and associate with him.
Kraig is best known for the life-size or heroic size sculptures that adorn many locations around the State of Utah.   He has been commissioned for many significant works. Most notable are the 9′ Brigham Young in the State Capital, the Statue of former Govern Matheson in the Federal Building in Down Town Salt Lake City, the James LeVoy Sorenson monument that adorns the entrance of the corporate headquarters of the Medical Institution he pioneered and the "Children of Lights " Sculpture – an image from the 2002 Salt Lake Olympic Games.
Kraig's work has been shown in national and international exhibitions, and his work is located in collections throughout the world. He has been commissioned to sculpt portraits and monumental works alike for universities, municipalities, foundations and corporations.